Jamaica XO
---
The Jamaica is a blend of rums from several distilleries. This blend allows the floral column's distillate to marry with the higher richness and ester content of pot still rums. Each unique batch of Mezan Jamaica XO is re-casked for a certain amount of time before being bottled to encourage the flavours to melt and to improve the rum's structure and subtlety.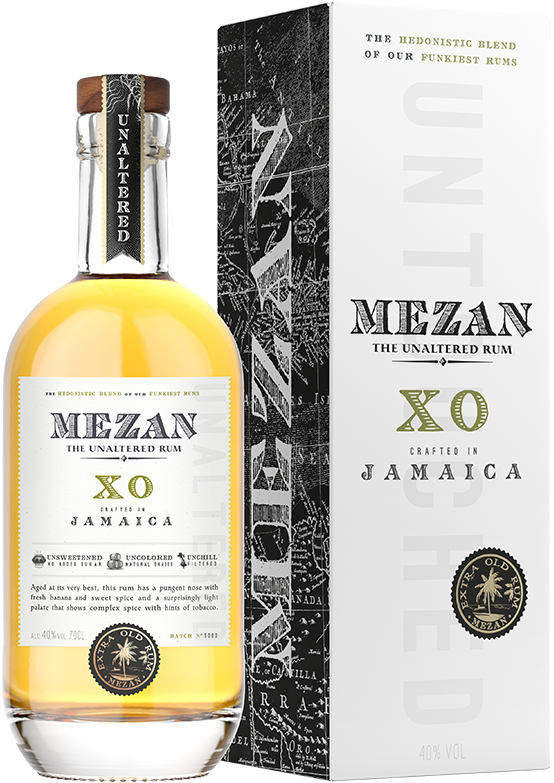 Tasting notes
Pungent and generous with aromas of fresh banana and sweet spices typical of great Jamaican rums.
How to taste?
Mezan Jamaica XO can be enjoyed neat, as well as in sophisticated cocktails. The powerful aromas will give your most refined cocktails excellent structure and a distinctive character.

Available in : 70 cl ; 75 cl