Permanent Collection
---
Mezan Jamaica XO. Mezan Chiriqui
The XO is a blend of several Jamaican rums while Chiriqui is from a single distillery in Panama, both produced in small batches.
Our Cellar Master carefully assembles and produces each reference to highlight the tropical flavours of the two regions.
An introduction to tasting rums
Two expressions perfectly capturing the rich diversity of the Caribbean rums.
The XO carries the specificities of Jamaican rums, full-bodied and complex.
The CHIRIQUI is a true Panamanian rum, luscious and round, finished in moscatel cask adding depth to it.
Each permanent MEZAN rum is reduced at 40% ABV smoothing the taste profile. Their specific ageing and maturing ensure that both rums retain their raw typical flavours, making them perfect to discover tasting rums.
Throughout the years the Permanent Collection has been rewarded by the most renowned competitions.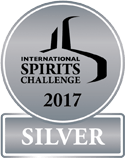 Discover other collections
---