Trinidad 2003
---
Based in Port-of-Spain, TDL has a production history going back to 1875 on the island of Trinidad. The fermentation process takes about 48 hours and is left to stand for several days longer to enhance the flavour development before distillation using modern multicolumn, continuous stills. This vintage was initially aged in Trinidad using firstfill heavily charred American Bourbon barrels and then rebarrelled in once-used rum barrels in our European cellar, giving a rich dark colour.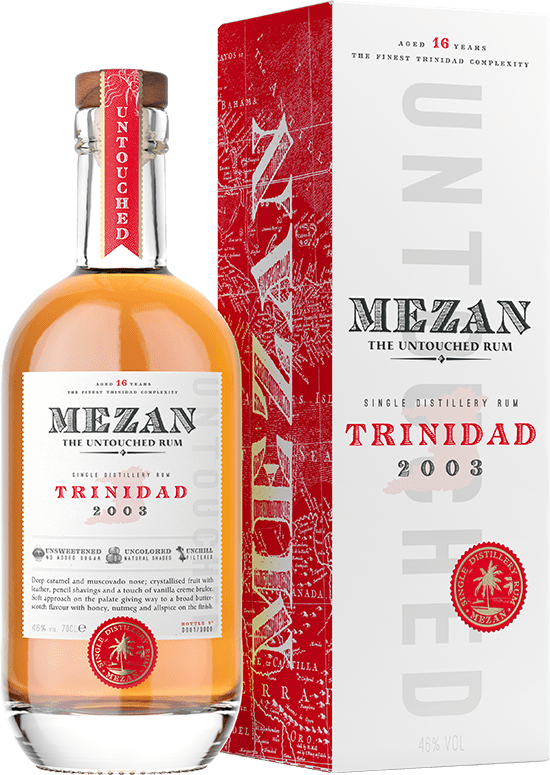 Tasting notes
Deep caramel and muscovado nose; crystallised fruit with leather, pencil shavings and a touch of vanilla crème brulée. Soft approach on the palate gives way to a broad butterscotch flavour with honey, nutmeg and allspice on the finish.
How to taste?
We suggest you savor them plain, dry and untouched. By tasting them neat, you can fully appreciate every drop of MEZAN rum.