Panama 2008
---
Distinctive soft molasses-based rums distilled in modern multi-column stills. The distillery grows its own cane for the production of both aguardiente and rum and also cultivates historical yeast cultures which add character and individuality. The rums in this small batch have been aged twice in separate sets of white oak American Bourbon casks, to give added structure to the spirit.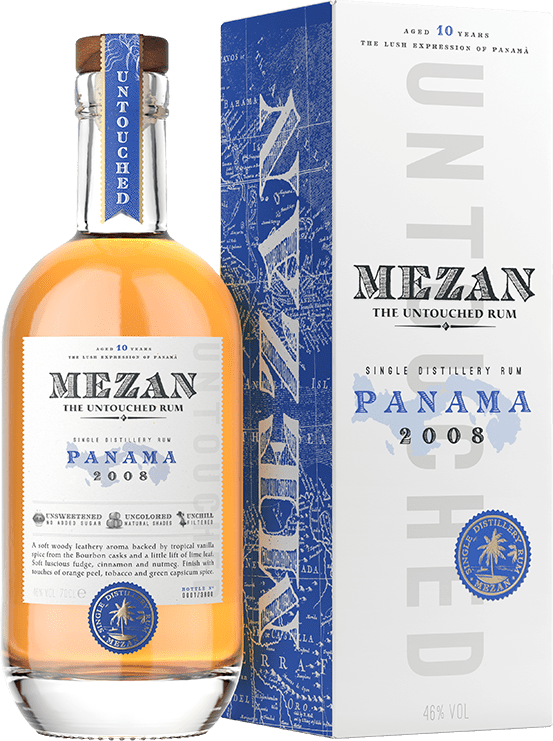 Tasting notes
A soft woody leathery aroma backed by tropical vanilla spice from the Bourbon casks and a little lift of lime leaf. Soft luscious fudge, cinnamon and nutmeg. Finish with touches of orange peel, tobacco and green capsicum spice.
How to taste?
We suggest you savor them plain, dry and untouched. By tasting them neat, you can fully appreciate every drop of MEZAN rum.