Jamaica 2007
---
Distilled at Monymusk, this spirit is a blend from both their ultramodern multi column continuous stills and the antique double-retort pot stills. The blending allows for the florality of the column distillate to marry with the weight and higher ester content of the pot spirits which are fed by opentop fermenters. First aged in Jamaica, this rum was subsequently re-aged in Europe in re-fill bourbon barrels which have left a delightful light colour.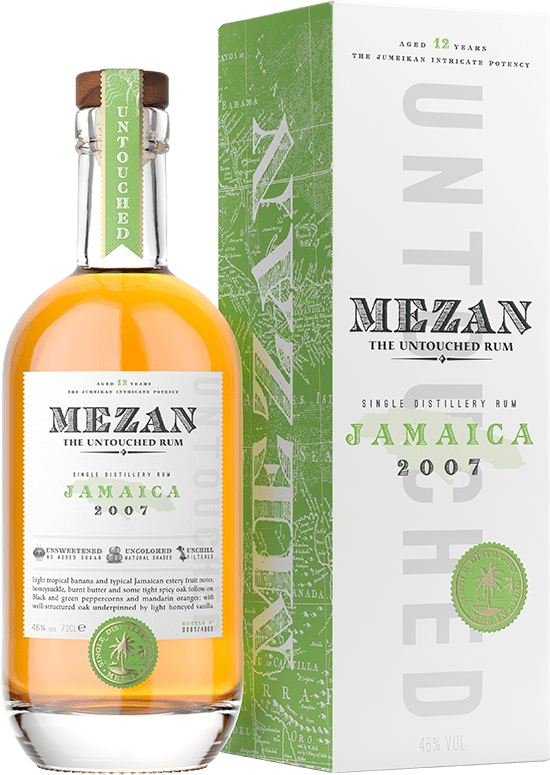 Tasting notes
Light tropical banana and typical Jamaican estery fruit notes; honeysuckle, burnt butter and some tight spicy oak follow on. Black and green peppercorns, mandarin oranges; with well-structured oak underpinned by light honeyed vanilla giving way to a long and balanced finish.
How to taste?
We suggest you savor them plain, dry and untouched. By tasting them neat, you can fully appreciate every drop of MEZAN rum.